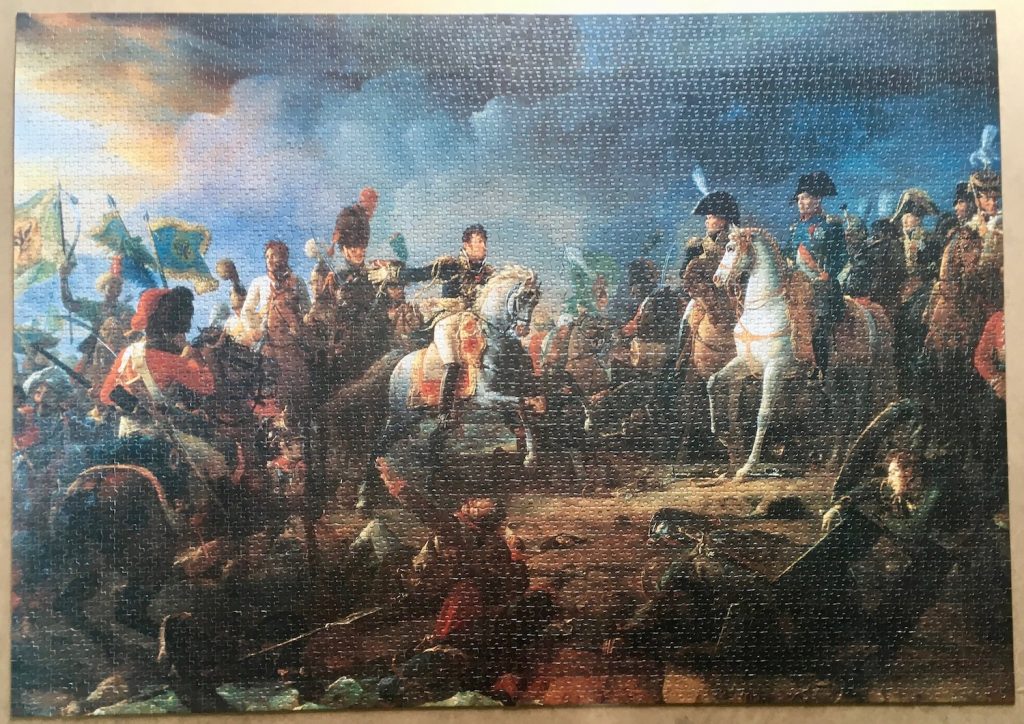 Once upon a time, not very long ago, Educa used to publish excellent fine art puzzles in different sizes. An example is this beautiful The Battle of Austerlitz, by François Gerard. Just 20 years ago, this Spanish manufacturer was producing art puzzles regularly, giving priority to classical masterpieces. Just between 1995 and 2005, the catalog is impressive. Most collectors are familiar with those puzzles in the elegant white box.
Has the average puzzle fan changed?
What has happened in the last 20 years? Is the puzzle enthusiast different now? Has the taste of the public changed? Why Educa and some other major brands are not including fine art in their catalogs anymore, or very rarely? I know there is a demand for them, which is the reason why Rare Puzzles has visitors. However, it is sad to think that we are a minority now. I'm sure puzzle brands have made their research. They probably know that puzzles by modern artists sell better than classical pieces like this extraordinary The Battle of Austerlitz. Still, a lot people are looking for those puzzles, so there must be some other reason. Licensing costs perhaps? Copyright?
My experience with The Battle of Austerlitz
If I recall well, this was the 4th large puzzle that I assembled. According to my records, I completed this puzzle between August 22 and September 12, 2009. In those times, I was relatively new to puzzles. I was discovering new puzzles every week, and I wanted to assembled them all. My passion seemed fresh. In any case, I had a lot of fun with this one and it was one of my most enjoyable puzzles.
I was still living in Los Angeles and I completed the puzzle on the floor. I assembled the puzzles on the floor back in LA, using one of those green mats on the carpet. However, I never used the mat to "store" the puzzle rolling it, since I never spent too long with them. Like many of us, my OCD led me to work on the puzzle many hours a day until I finished.
In those times, I brought to Spain in my summer trips the puzzles assembled in layers. The purpose was to frame them eventually. I didn't keep the boxes then, which seems like a sacrilege now. So, I stored the puzzle until someone told me recently he wanted it assembled without the box.
A wonderful puzzle. I wish Educa produced more of these again.
4000, Educa, The Battle of Austerlitz, François Gérard, 136 x 96 cm, Reference number 7.474.