Paul Gustav Fischer is the author of The Fire Brigade Turn Out in Kultorvet, Copenhagen. It is a very interesting painting depicting a fire brigade at work in the public square of Kultorvet, in the city of Copenhagen.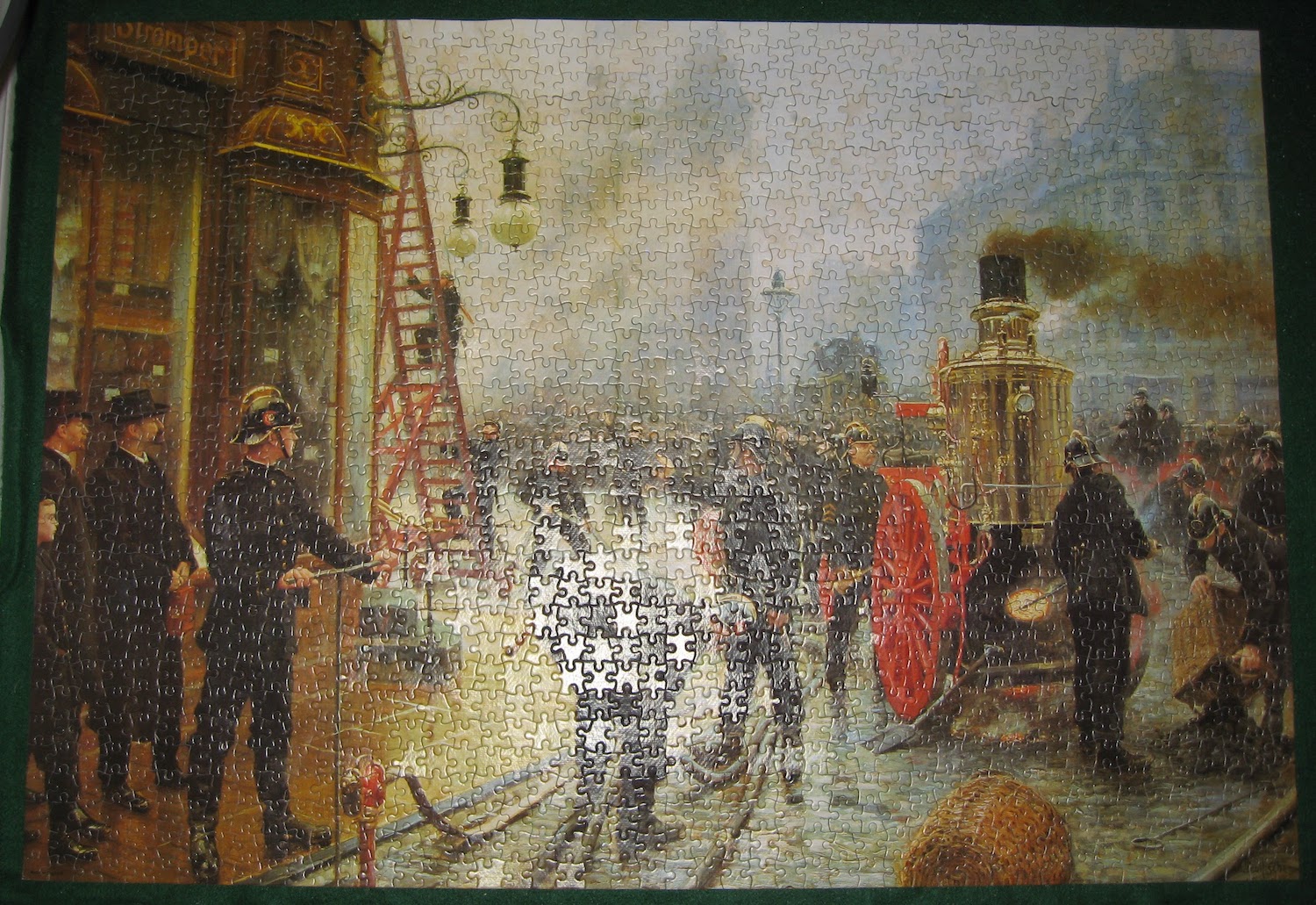 Kultorvet in the Past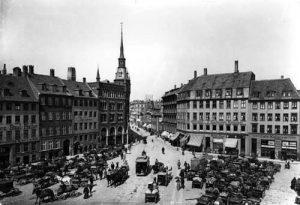 Kultorvet was created after the large Copenhagen fire of 1728, which destroyed a large part of the city. For a very long time, even before the fire, that area of the town was a site for market trade. After that, it continued to be so until the 20th century. Today, it is a beautiful pedestrian area in Copenhagen. In the photograph you can see the square of Kultorvet around the year 1890, which was during the lifetime of Paul Gustav Fischer. In fact, he completed this painting in 1900, so we can say that it looked exactly like that. The main two buildings in the background behind the smoke appear clearly in the photograph.
This was a very nice puzzle, although it was very difficult to assemble. It was not due to the image itself, which includes a lot of variety in details and colors, but for a problem with the jigsaw pieces. For some reason (aging perhaps, since it was an old puzzle), the paper layer with the puzzle image became detached off the cardboard, and I had to be carefully fixing a lot of pieces using glue stick and patience.. It is not uncommon to find pieces that have suffered during the assembling process, mainly with secondhand puzzles. However, this looked more like a factory defect which is not very common. Repairing one or two pieces in a used puzzle is not usually a big deal. However, repairing one hundred is a different story.
1500, Falcon, The Fire Brigade Turn Out in Kultorvet, Copenhagen, Paul Gustav Fischer, 86 x 60 cm, Reference Number 4774.